PRODUCT DETAIL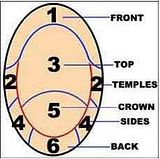 The basic structure of a hairpiece can be broken down into the following components and customers can always mix and match the different variables within each component to create their ideal hairpiece:
BASE
For base we mean the material on which the hair of the hairpiece has been incorporated.
Everyone has a different lifestyle and consequently there are several different types of bases:
LACE
Lace is the most undetectable material used in hairpieces these days. Once placed on your scalp, there is no discernable netting to signal that the hair on your head is not the hair you were born with.
The lace foundation disappears as it touches your skin. Types of Lace are:
SFS Super Fine Swiss Lace: is the thinnest and most delicate lace available and can be used for the front hairline, it can also be used for the entire base but #64 French Lace is recommended with a Super Fine Swiss Lace front. Virtually invisible.
Swiss Lace: is a little thicker than the Super Fine Swiss but does disappear on the scalp very well and is more durable than the Super Fine Swiss. Undetectable
French Lace: is a good choice especially for bases. It is very durable and has good disappearing qualities on the front hairline as well. It is available in bleached white, pink, orange yellow, tan, brown, black colours. If matched in proper colour with the own skin tone is undetectable as much as Swiss Lace.
Types of Cap constructions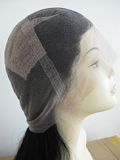 Full lace Cap stretch in crown
Full Lace cap no stretch
Full lace cap slight stetch around ears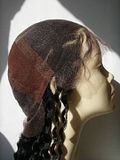 Full lace cap stetch ear to ear
Front lace cap with straps in back
Front lace cap with machine weft back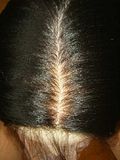 Silk based triple knot Cap
Triple reversed knot
Lace in the front
: Advantages and Disadvantages ( Front Lace )
Most natural
Glued down well is undetectable both to the sight and touch
Delicate material
Need periodic maintenance
Short life span (6 months)
Lace in the base:
Advantages and Disadvantages ( Full Lace Wigs)
Most breathable
Lightweight and comfortable
Glued down well is undetectable both to the sight and touch
Delicate material
Less maintenance than thin skin
Longer life span at least 1 year and more.
Lace front + Thin skin base: Advantages and disadvantages
Natural frontal hairline
Easy and short maintenance with tapes and strong adhesives
Thin skin base is less breathable than lace and can't accept hair density over 85%
Types of Hairlines and Parting
Freestyle, if you want the flexibility of moving the part from time to time or no part at all. With freestyle, there's not a defined direction of which the hair has to go.
Defined Parting - if you want actual parting on the unit for a definate style. Parting can be created with Bleached knots in a particular area.
Hair line - Can Natural straight or scalloped to follow the contours of the individual hairline.
Hair Knotting and Bleaching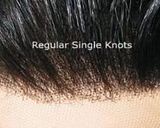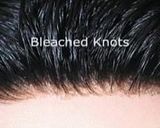 Knoting is the process by which individual hair is attached to the lace base to create the Natural looking wig.
Knoting are either Single - One strand by strand of hair individually handtied to the base. Most undetectable and gives the most natural finish, but knots may be prone to shedding. Ideal for Hairline.
Or double - More than one strand of hair individually handtied to lace base. More secure but may sometimes be visible. Ideal for Crown area of the lace base.
Split Knot - More than one strand, but knot is split to give illusion of single knot but more secure.
Triple Reversed Knot - Single knots appiled with a secure underlay made of silk to match scalp.
Most secure knot and most Natural appearance giving the illusion that hair is growing from the scalp.
Natural single hair knotting is standard on all Top lace front hairlines unless otherwise requested . All Bleached knots are added per requested.
Bleaching the Knots - Process of using pexoxide to lighten the knots and making the appearance less visible giving the apperance that thr hair is growing from the scalp.
This may also weaken the knots and may be prone to shedding.
Same wig hair texture is woven into the front of the lace for a more natural appearance.
ACCESSORIES
Attachment refers to how the hair system is attached to your scalp or balding area. The two most commonly used attachment methods are double sided tapes and liquid adhesives. Which product to use is just a matter of preference. In most cases, customers can use either the tape or the bonding or even a combination of both depending on the customer's lifestyles and the type of bases. If someone is very active and constantly engages in sports or lives in extreme climatic conditions (wind, rain, strong sun, e.t.c.) then it is important to choose an attachment that offers the maximum hold. On the other hand, if someone is more concerned about breath ability of the scalp and being able to cleanse the scalp on a regular basis, then it is important to choose an attachment method that allows easy clean up and maintenance. Tapes are double sided. They are sticky on both sides and they have a backing that must be peeled off and are generally suited for daily or short term use where the customer can remove the hair system and the tapes at night and reattach the next day. This allows for daily clean up of the scalp and the hair system. Liquid adhesives are generally more suitable for extended wearing for over a couple of days or even longer.